Adventure Guide Course
5 days + evaluation
max. 20 participants
Høst: 23rd Oct - 27th Oct 2023
Spring: 20th May - 27th May 2024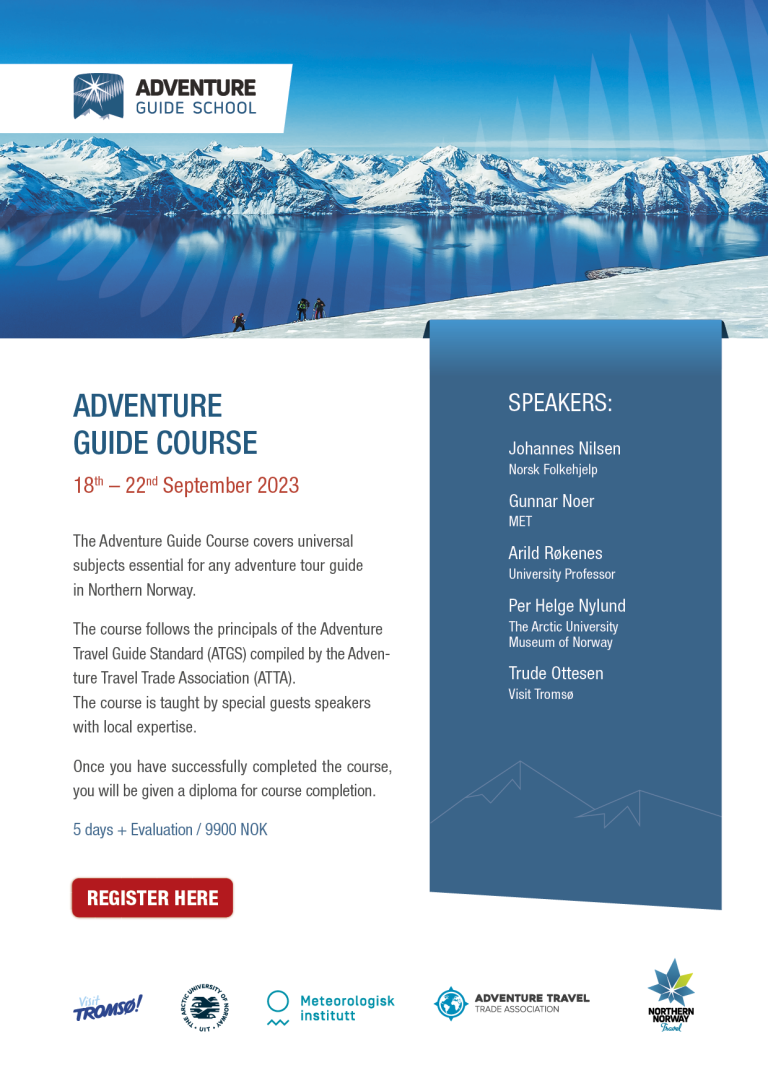 WHO? The course content is delivered by experienced guides, locals, and topic specialists from UiT, MET, and more.
HOW? With limited number of participants, learning will be interactive and practical. Sessions are held via presentations from professinal speakers and will include handouts, resources, and Q&A sessions. The course takes place in English.
WHERE? The course takes place near Tromsø city centre in a spacious setting. Lessons are both theoretical and practical with focus on group work. 
WHEN? We offer Adventure Guide courses in the shoulder seasons: one in Spring to train guides for summer tours, and one in the autumn to train for winter tours. Both courses run during 5 days plus the course examination.
WHAT? Once you have successfully completed the course, you will be given a  diploma for course completion.
We also offer a Northern Lights Guide Course!
If you're not sure whether this course is for you, then try answering the following questions:
Do you speak fluent English?
Do you want to work as a guide in Northern Norway?
Do you enjoy working in the Arctic climate?
If you answered "yes" to these questions, then this course is for you!
We love our pristine landscape and want to keep it that way. That is why we make our products as nature-friendly as possible and are proud owners of the Eco-lighthouse certificate.