Recogida: 17:30-18:00
6-9 horas
15 personas max.
Días puntuales
Recogida en hotel
Guía y conductor expertos
Visita al centro histórico
Video sobre la Aurora Boreales
Mini-bus cómodo y nuevo con Wi-Fi
Trajes termales y hoguera 
Bebidas calientes y snacks
Cena con ingredientes locales: reno y salmon (opción vegetariana disponible
Fotos con aurora/nocturnas
Uso de trípodes Manfrotto
Copia digital de fotos en 24 horas
"En otra ocasión contraté otro tour para ver las auroras boreales y pude percatarme de la diferencia de este tour que es muy superior por mucho... Definitivamente voy a volver a contratarlos por su cómoda camioneta, su trato sus bebidas y alimento de primera. Felicidades a todos son los mejores!!"
"El guía fue muy agradable y servicial, y el guia estaba muy bien informado. Teníamos hoguera durante la espera de las luces y luego nos tomaron bellas fotos. ¡Gracias por una noche tan especial!"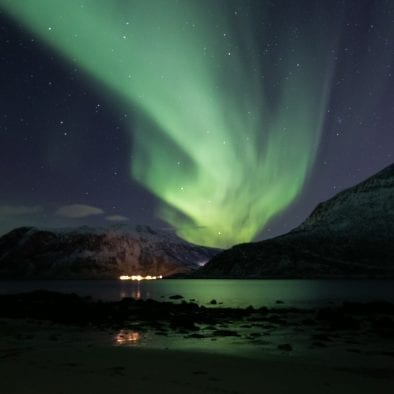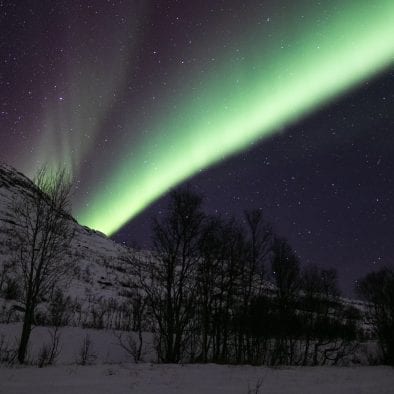 We love our pristine landscape and want to keep it that way. That is why we make our tours as nature-friendly as possible. We use a fire pit, resuable metal mugs, and plastic free food packaging. We are proud owners of the Eco-lighthouse certificate.