09:00-15:00
15 max.
Thursdays + Saturday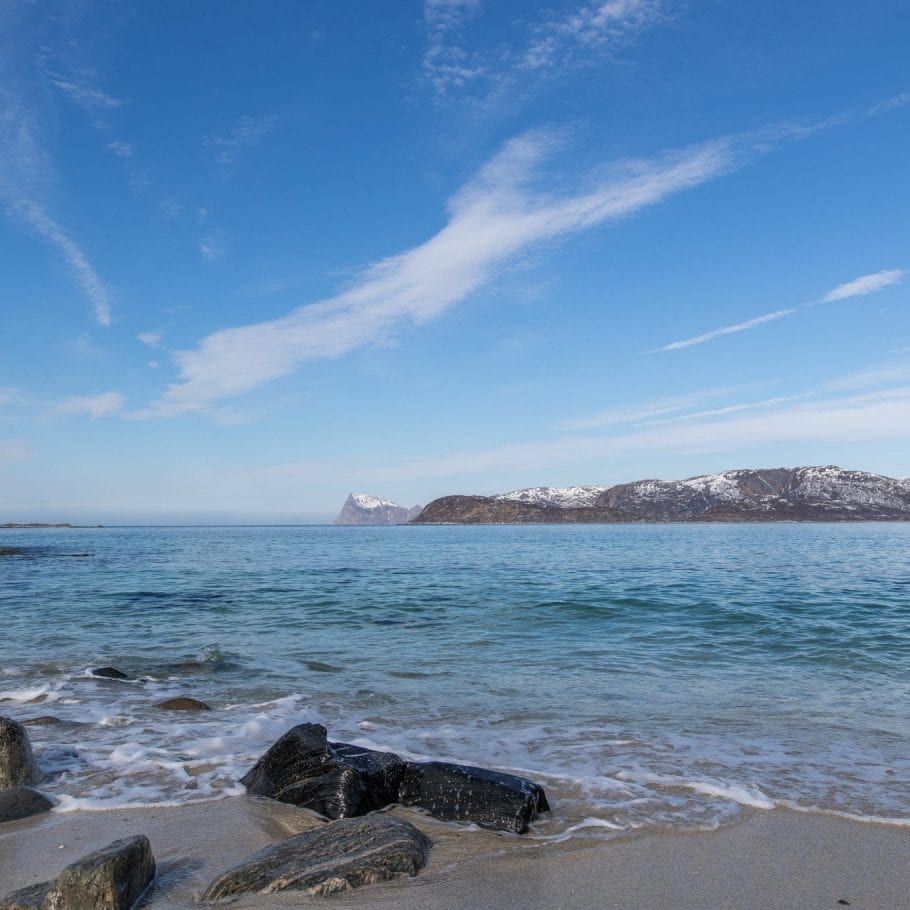 Take in the magnificent Arctic scenery of Northern Norway
Join us on a roundtrip tour around the picturesque island of Kvaløya (Whale Island) in a minibus. Take in the fresh, clean air and the breath-taking views of the mountains and fjords and capture the beauty through your camera lens.
Leave the city behind and head into the wilderness onto Norway's fifth largest island. See how locals live and keep your eyes open for typical Arctic fauna including eagles, sea otters, seals, foxes, elk and reindeer.
Stop at local cafes and shops to see and buy authentic Arctic products including locally produced food.
Make sure to wrap up warm as we will make several photo stops to admire the views of the mountains and fjords.
Have lunch at Sommarøy, where you can see stunning white sandy beaches.
Hotel pickup and drop off
Professional driver 
Knowledgeable guide
Drinks and snacks
A tasty lunch
Digital photos
Bring your camera
Wrap up warm
Bring comfortable shoes
Inform us of food allergies/requirements
We love our pristine landscape and want to keep it that way. That is why we make our tours as nature-friendly as possible. We are proud owners of the Eco-lighthouse certificate.